MT's Week in 60 Seconds
The best of this week's business news: sterling pounded, flights are grounded and Ross is hounded...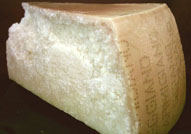 It's just two weeks until Christmas, but there hasn't been much seasonal cheer on display. In fact, the tidings have been pretty grim. There was another big dip in high street sales, with Woolworths set to become the highest-profile casualty so far. With the economy contracting again, and more gloomy stats on manufacturing output, it's no surprise that the pound has been taking a hammering. Sterling has sunk to a serious of new lows against the euro – in fact, those of you planning a Christmas getaway are likely to find that you'll get less than €1 back for your hard-earned £1.
There was also a distinct absence of goodwill to all men in Germany, whose finance minister Peer Steinbruck has been putting the boot into Gordon Brown (we doubt he agrees with the PM's claim this week that he 'saved the world'). Ryanair also seems to be lacking in Christmas cheer; the latest target of its ire is (again) BAA, after a group of eco-warriors flummoxed Stansted security and grounded 58 of its flights on Monday. And David Ross might also be crying into his mince pies: the Carphone Warehouse boss was forced to resign all his directorships this week after it emerged that he'd used his shares to guarantee massive bank loans.
Elsewhere the great job cull continues: as well as the 30,000 jobs likely to go at Woolies, we also learned this week that 14,000 will go at miner Rio Tinto, as it prepares for life without BHP, and another 8,000 at Sony, one of the many electronics giants struggling to keep up with the (relatively) buoyant Nintendo. And all these may pale in comparison to the 3m jobs at risk in the US and elsewhere, should the big US carmakers collapse into bankruptcy.