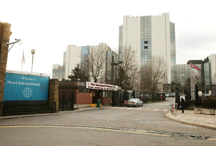 Murdoch cooling off on UK business
Quote of the day: 'There are billions and billions of dollars, and if Britain didn't want 'em, there are plenty of good places to put them here in the US.' Rupert Murdoch yesterday confirmed plans that his News Corporation will split in two, created separate entertainment and publishing companies. He explained how he has 'moved on' from plans about BSkyB and investing in the UK. 'I'm much more bullish about America than I am about England.' Vince Cable will sure be happy...
Published: 29 Jun 2012
Last Updated: 09 Oct 2013
.
Find this article useful?
Get more great articles like this in your inbox every lunchtime