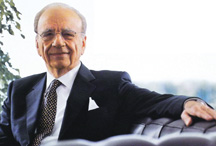 Murdoch emails all News Corp staff over select committee findings
Quote of the day: 'I recognise that for all of us - myself in particular - it is difficult to read many of the report's findings.' Rupert Murdoch yesterday emailed all News Corporation and Dow Jones staff to express his sadness over the Culture, Media and Sport select committee's findings. The report concluded he was 'not a fit person' to run his media empire. The consequences of this Parliamentary vote of no confidence are yet to be seen, but, with the whole world looking on, this is a real blow to Murdochs junior and senior.
Published: 02 May 2012
Last Updated: 19 Aug 2013
.
Find this article useful?
Get more great articles like this in your inbox every lunchtime