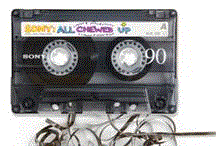 Music industry has 'no appreciation for technology'
Quote of the day: 'The music industry never had an appreciation for technology. We're going to work out how to make money once we marry music and science. Apple is worth $800bn now - the music industry far less. Music helped define what that company is, but they made all the money.' Digital entrepeneur and musician Will.i.am, speaking a the Royal College of Art last night, says the music industry has been slow to adapt to change.
Published: 03 May 2012
Last Updated: 03 May 2012
.
Find this article useful?
Get more great articles like this in your inbox every lunchtime