The music industry is still struggling to make the internet pay
Fifteen years after Napster was shut down record labels are still in trouble and even Spotify is haemorrhaging cash.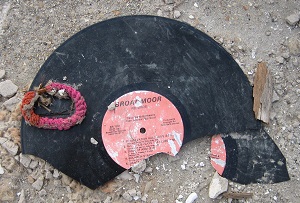 Britain's musicians are dominating the world right now. Last year three of the top five selling albums were recorded by Brits (Adele, Ed Sheeran and Sam Smith). British artists were behind 17.1% of all music consumed globally, according to the British Phonographic Industry association - higher than every other country, ever.
This should be a boon for the country's record labels, but the industry is struggling to turn success into cash. Though consumption as measured by the industry's 'Album Equivalent Sales' metric rose by 3.7% in the UK last year (or 12.9% if you include streaming of music videos through services like Youtube), revenue from sales and streaming dropped 0.9% to just £688m.
---