Is Nasa right to keep outsourcing rocket launches?
MT EXPERT: Despite the explosion this week, Nasa shouldn't jump into bringing them back in-house, says Renaud Durand.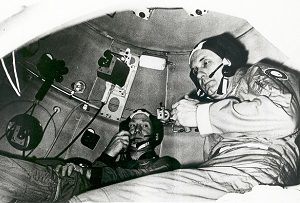 Nasa's rocket launch explosion in the US this week is just the latest in a series of similar incidents dating back through aeronautical history. The typical reliability of a launcher is around 95%, which means that on average about one in 20 space missions fail.
Nevertheless, the incident has sparked debate about whether Nasa's procurement strategy is due a rethink. In 2010, Nasa chose to outsource all its low orbit missions to the private sector to help drive efficiency and optimise federal budget spend. The initiative has had mixed results – SpaceX's projects (the brainchild of PayPal founder Elon Musk) have been largely successful, whereas those of Orbital Sciences Corp, the company responsible for the Antares rocket launch explosion, have experienced setbacks.
When the decision to outsource those missions was first taken, Nasa was well aware that some failures were likely, but the risks appear to have been managed fairly well to date. No one has been hurt and the cargo services are now continuing.