Nasdaq suffers further trading embarrassment
The Nasdaq stock exchange in New York has warned that people should check for 'erroneous trades' after a glitch caused Kraft Foods shares to rocket almost 30%.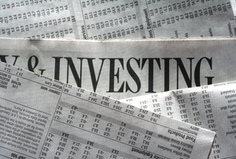 An uncomfortable morning for Nasdaq, after it had to cancel trades in Kraft Foods because a glitch sent the share price soaring 30%. In a statement, the exchange said: 'Participants should review their trading activity for potentially erroneous trades and request adjudication through the 'Clearly Erroneous' process within the applicable timeframe for filing pursuant to the rule.' Eh?
Let's hope their adjudication process is bit simpler than eBay's…
They added: 'Trading in Kraft was affected by a broker error that impacted multiple stock exchanges. Nasdaq's systems performed normally and the industry's process for handling these issues works as intended.'