National security shouldn't be left to the private sector
BAE and Rolls-Royce have leapt to the aid of one of the suppliers for Britain's Trident programme. Isn't that the Government's job?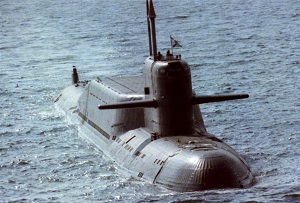 The steel producer Sheffield Forgemasters has reportedly been given almost £30m worth of financial guarantees in a bid to protect the supply chain for Britain's Trident nuclear weapons programme. But the loan guarantees didn't come from Whitehall, but from BAE, Babcock International and Rolls-Royce, three of the companies responsible for building the country's replacement fleet of subs, according to Sky News.
The steel industry has been in turmoil lately after China's slow down, among other factors, caused commodity prices to plummet. There's been much talk about how much the government should interfere. While there's a case to be made that the industry should be left to fend for itself against market forces, it would seem the importance of Sheffield Forgemasters stretches beyond its economic significance.
The steelmaker produces reactor casings, a critical component of nuclear subs, and it would appear that BAE et al wouldn't be keen on sourcing them from the company's lower-priced overseas competitors. According to Sky, the Ministry of Defence negotiated the deal after reports that a Chinese rival wanted to invest in the company – something that caused 'deep unease in Whitehall.'