National treasures: best of British
They say Brits don't blow their own trumpets enough - so MT showcases five businesses that are quietly forging ahead, even in these tough times.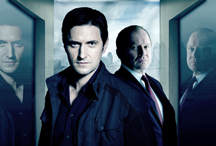 BROMPTON
The UK's largest bike maker has turned its hand-crafted folding bicycles into a global hit
Like so many great British artefacts, Brompton's eccentric folding bicycle is a product of confident amateurism. For 10 years, Brompton wasn't so much under-capitalised as not capitalised at all. Founder-designer Andrew Ritchie sold his bikes to friends.
My own lovingly acquired and patiently fettled Brompton was a perfect symbol of Britain at its best. High performance, but intelligent and responsible too.