Nationwide poaches BT's Openreach boss
Joe Garner jumps ship as Ofcom investigates whether Openreach should be spun off.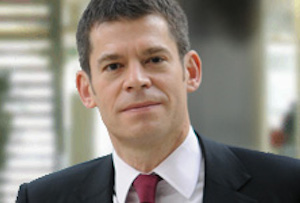 BT has lost the boss of Openreach – and the timing could have been better. Joe Garner is leaving to become boss of Nationwide in the middle of Ofcom's one-in-a-decade deliberations over whether to force BT to spin out its broadband network division.
It's also almost two years to the day since Garner's predecessor Liv Garfield announced she was off to lead FTSE 100 water company Severn Trent. Although Garner seemed to pick up where she left off with the roll-out of 'superfast' broadband without too much trouble, losing another boss at such a crucial time is not ideal.
Garner will join the mutual building society in the spring, succeeding Graham Beale, who announced his retirement in May after nine years in the top job. Garner was a new recruit to BT, having worked at Proctor and Gamble and Dixons, before running HSBC in the UK.