We need quotas to fix the lack of female engineers
Starting early, removing the stigma and promoting the wider sector will also encourage more women into engineering, says Denise Smiles.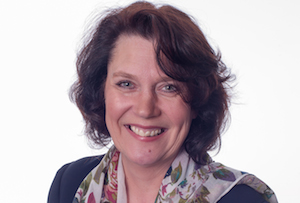 Way back in 1919, one of the first editions of The Woman Engineer magazine highlighted that only 6% of engineers in the UK were female. Almost 100 years later, that statistic was still the same. In other industrialised European countries, such as Germany, France and Sweden, women account for 15-25% of all engineers. In the UK we continue to lag behind.

While this could be seen primarily as a feminist issue, the dearth of women in engineering is bad for business and represents a significant barrier to the UK's future economic performance. Indeed, the Royal Academy of Engineering has estimated that 1.28 million science, engineering and technology professionals are needed by 2020 to support the UK's economic recovery.

So, what's to be done to fix this chronic problem? I believe that radical action needs to be taken now to address the shortage of untapped female talent in engineering. Here are four ideas:
1. Inspire early
Although pushing engineering early in school is obviously important, we should look to influence and inspire children from an even younger age. From Fireman Sam to Action Man and even Old Macdonald, our desire to work in a specific role or industry can start at a very early age and the media children are exposed to can shape their perceptions.

We need to get children playing with toy chemistry sets and plastic workbenches to broaden their horizons and the media has a key role to play here. We should see more stories on CBBC's Newsround about engineering companies and there should be profiles of businesswomen in girls' magazines to inspire them to look beyond the immediate world around them.
Dame Athene Donald, the incoming head of British Science, recently bemoaned the gender stereotyping of children's toys from an early age. Let's at least give children a real choice, rather than just give girls dolls and boys Meccano, was her plea to BBC Radio 4 listeners – and I have to agree.