We need to talk about black people in business
The boardroom diversity agenda has been hijacked - by gender. The Black British Business Awards is going to change that, says Sophie Chandauka.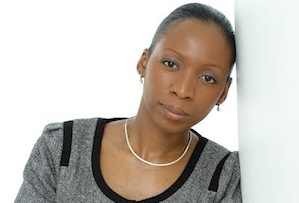 They say a picture is worth a thousand words. When the FT and other leading publications splashed Prudential's Tidjane Thiam across their pages, following his appointment as as the first black chief executive of a FTSE 100 company in 2009, the image that was projected was a powerful one.

It was particularly inspiring to those of us of African or Caribbean heritage who remain confounded by the lack of representation of black professionals in the boardroom. This is something business secretary Vince Cable and his opposite Labour number Chuka Umunna have pledged to address, and rightly so, with plans to be unveiled at the inaugural Black British Business Awards tomorrow.
To those of us who are optimistic by nature, the message back in 2009 was loud and clear: 'Yes you can.' However, the hope of 'change you can believe in' as one Senator Obama once said, has since faded - which is why we are launching the awards.

The Green Park Leadership 10,000 Report of February 2014 revealed more than half of FTSE 100 companies have no non-white leaders at board level, whether executive or non-executive, and two-thirds have no full-time minority executive directors. Between 2007 and 2012, the number of black British people in top management positions decreased by a staggering 42%, according to a report from Business in the Community. This is despite the existence of impressive businesspeople from our community.

What is the problem? The moral argument for equal opportunity is beyond question in this country, and so that is not the issue here. I wonder if part of the reason is that we, African and Caribbean business leaders, have kept our light under a bushel. Except 'the establishment' hasn't exactly been trying to get with the programme either.

The real challenge is that big business has not reached a broad consensus on what action is needed to deal with the structural issues that create barriers to the progression and promotion of black businesspeople (and other ethnic minorities for that matter).

We know that it is entirely possible for business to reach a consensus and shift the dial meaningfully, because of the excellent work that has been done recently for women in the boardroom. After the Davies Report in 2011, the Financial Reporting Council encouraged companies to 'comply or explain' matters relating to the makeup of their boardroom. But gender seems to have hijacked that boardroom agenda - diversity has become synonymous with it.

This has encouraged the proliferation of action plans for FTSE companies that are solely focused on getting women on boards. It means what should have been an inspired movement for inclusion more generally has become a disappointment to many.

Historically disadvantaged and underrepresented groups, such as people of African and Caribbean heritage, continue to be marginalised, notwithstanding their notable contributions to the British workforce and economy. Is it possible that black businesspeople are not visible, loud and mainstream enough, and therefore not creating headline news?

There are those who also argue African and Caribbean business people simply do not exist in UK plc in sufficient numbers at any level. By default, therefore, we just won't often see them on the front cover of business magazines or as a keynote speaker at a prestigious event in the City or, at the most practically relevant level, being noticed as talent for the boardroom, where agendas are set. Even if that is the case, though, the fact is there are black business role models out there that simply aren't being recognised.

We at the Black British Business Awards are going to change that. Taking place for the first time tomorrow (October 2nd), they will celebrate the often-unsung, outstanding achievements of black entrepreneurs and professionals across the UK.

This year's finalists range from well-known figures such as Dragon's Den's Piers Linney, Wilfred Emmanuel Jones, founder of food company The Black Farmer, and Lloyds' commercial banking chief economist Trevor Williams, to rising stars from a wide range of leading companies.

The awards, which have been endorsed by the government and are being sponsored by companies including Baker & McKenzie, BP, EY, Thomson Reuters and Virgin Money, aim to demonstrate that we, black British professionals, do exist, and we do so in significant numbers.

We want to show support to individuals who are excelling within their organisations, but also to encourage organisations to take serious measures to increase the recruitment and retention of black professionals. There is a business case for this, as well as a moral one - increasing the critical mass of black people in the workforce will drive productivity and profitability from this largely untapped talent pool and customer segment.

Above all, race, age, ethnicity, gender and sexual orientation should not be a barrier to ambition or a seat in the boardroom.

Sophie Chandauka is the head of asset financing at the Virgin Money Group and co-founder of the Black British Business Awards. Follow her on Twitter @SophieChandauka