Nestle sticks four fingers up at Cadbury
Nestle has just overturned a decision that would allow rival Cadbury to make four-finger bars, like the iconic Kit Kat.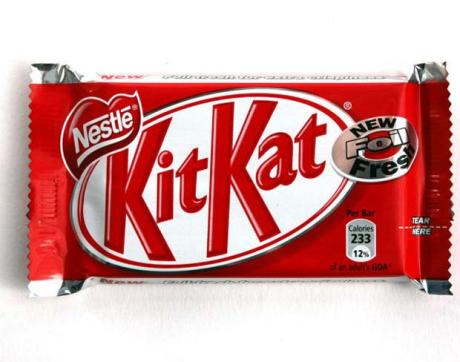 The Cadbury/Nestle feud is beginning to resemble the fictional tussle between Willy Wonka and arch nemesis Slugworth. Cadbury may have won the battle for the purple wrapper but Nestle has now countered with a legal play, which overturns a court ruling in the Dairy Milk maker's favour. Cadbury had won a trademark battle which would have allowed it to produce Kit Kat-shaped products (four finger, not Chunky) but it's victory was short-lived.
Regulators have now ruled that as Nestlé has used the four-fingered shape for so long that it has become exclusively associated with the brand across the whole of the European Union. As a result, the public would always believe that that chocolate bars of that shape had originated from Nestlé.
Cadbury can try and appeal against the decision once more. But, as things stands, the latest numbers on the Nestle v Cadbury candy scoreboard read: 1:1.