Netflix is offering staff 'unlimited' parental leave
It's an eye-catching policy - and a welcome one for Americans.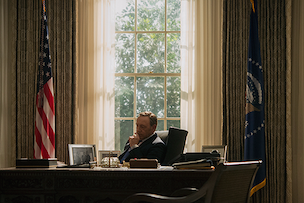 Parents working for Netflix in the US and Canada rejoice – the streaming site is offering 'unlimited' parental leave (for the first year after a child's birth or adoption anyway).
Both mums and dads working at the Silicon Valley company will be paid their full salary during that year. They can choose to come back to work part-time or full-time, and stop and start as they please. Currently, the US has just 12 weeks of statutory maternity leave – and it's unpaid. Canada's is closer to the UK's, but parents still don't get it as good (although the UK isn't exactly a utopia when it comes to pregnancy).
'We want employees to have the flexibility and confidence to balance the needs of their growing families without worrying about work or finances,' Netflix's chief talent officer Tawni Cranz said in a blogpost.