Network Rail dropped from £1.3bn profit to £370m loss - or did it?
The public rail infrastructure company appears to have had a bad year, but headline accounting figures rarely give the true story.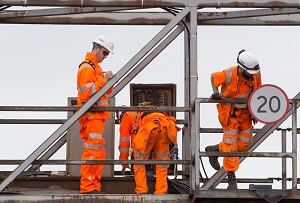 No matter what the guys in your finance department try to tell you, accounts just aren't sexy. Eyes do tend to glaze over when the lay person looks beyond the first page, which is why some companies take such imaginative steps to jazz them up (here's looking at you, WPP).
Network rail hasn't done a bad job. It emphasised a record £3.4bn investment in the rail infrastructure, over double what it was five years ago, only addressing the small matter of profits (and losses – more of that later) in a fun Q&A further down the page.
Here are the key numbers. Operating profits were down 13.3% to £1.74bn for the year to March 31. Pre-tax profits halved to £506m while after tax profits collapsed from £1.26bn last year to a £376m loss.