'Never marry a neurosurgeon - their bad day is always worse than yours' - Henry Marsh
YOU LIVE AND LEARN: The semi-retired neurosurgeon on dumb management in the NHS, making mistakes and why brain surgery still fills him with awe.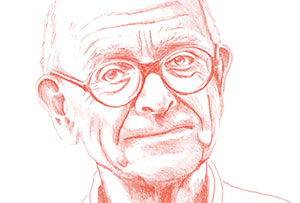 I spent two years studying PPE at Oxford before I ran away to become a hospital porter in a northern mining town. I'd broken up with my girlfriend and wanted to see human suffering. Having some experience of the world helped when I later became a doctor. If I ruled the NHS, I'd make medicine a postgraduate degree.
When I first saw brain surgery, it was love at first sight. It still fills me with awe - I am electrochemistry. When you're operating, nothing else exists. In that way it must be like the best of drugs. I can't think of anything more exciting.
I find the thought of neurosurgery very distressing now. There's so much damage you can do. If you take your eye off the ball for a moment the results can be catastrophic. We don't talk about our mistakes much. I've tried to remember many of mine for lectures and found it was the more unpleasant ones I'd forgotten, either consciously or not.