New baby Royal won't spark baby craze, says Laura Tenison
The founder of British maternity wear and baby clothing retailer JoJo Maman Bébé plays down the hype surrounding the Kate Middleton's pregnancy.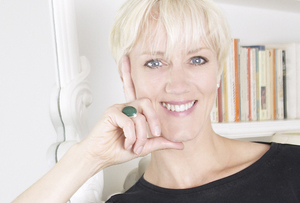 Of course, the British public may choose to follow the Duchess of Cambridge's choices of babywear, just as they follow her own fashion choices. And I'm sure the bonny prince or princess will be totally gorgeous in whatever he or she wears. But, with babies, the important thing isn't the label they're wearing - not unless it's a nice and tactile one, designed for little hands to play and snuggle with.

Will the royal baby spark a new fashion for pregnancies and baby-related paraphernalia? Of course not! People aren't going to get pregnant just because the Duchess of Cambridge has! And as for baby products, certain designs and innovative nursery products are ubiquitous with each new generation and I expect the Duchess of Cambridge will be no different from other young mums in her choices. This is the way it works in our industry.
From a business perspective, the baby is great news for British companies like JoJo Maman Bébé. He or she will certainly help to encourage inward investment and tourists with families. And having the global press concentrating on our British royal baby will be good for the entire nursery industry. And if the Duke and Duchess of Cambridge happen to dress their little angel in JoJo, all the better...
Laura Tenison is founder of JoJo Maman Bébé