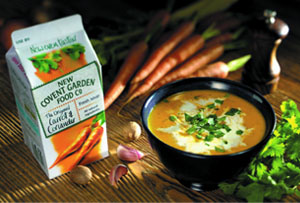 New Covent Garden's in the soup
Quote of the day: 'You can stick this imaginary farm where the sun don't shine! I'll grow me own turnips' - A Facebook commenter vents his outrage after the New Covent Garden Soup Company admitted there had been 'no winner' in its 'win a farm' competition. Each soup packet sported a 'unique code' which users had to enter online to see whether they qualified for a prize - but apparently the person with the winning code didn't bother, provoking ire from customers. Some have even threatened to complain to the Advertising Standards Authority...
Find this article useful?
Get more great articles like this in your inbox every lunchtime