New Look springs back as improved stock and better website boosts sales
The high street retailer swung to a first-half profit as like-for-like sales rose by 1.9%.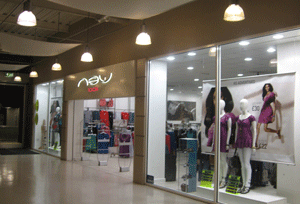 Budget fashion retailer New Look generated a pre-tax profit of £13.8m in the six months to the end of September, compared to a loss of £13.6m the same time a year ago.

In the first half of the group's financial year, group revenue rose 6% to £753.2m, while sales in the UK rose 5% to £579.4m. Meanwhile online sales soared 78.8% thanks to a website revamp and improved delivery options.

New Look, which opened its first store in Taunton in 1969 and now trades from more than 1,100 stores in 32 countries, said the improved performance was underpinned by a reduction in the use of price markdowns and cost savings resulting from managing stock tightly and reduced discounting.

The firm said the international opportunities are 'huge', and it plans to open its first store in China next year by spring 2014 and have about 20 there by the end of 2014.

However, CEO Anders Kristiansen remains cautious about the coming year: 'In line with the rest of the sector, current trading is more challenging and as yet we are not seeing any benefits of economic recovery feed through to our customers' pockets,' he said.

At the same time, the fashion retailer also announced its chief financial officer Alastair Miller, credited with the crucial refinancing of the business, will be stepping down after 13 years.

New Look's sales boost contrasts with many of its neighbours on the high street. Last week M&S reported a ninth straight quarterly fall in underlying general merchandise sales. Debenhams recently recorded a fall in annual profits for the first time in five years as like-for-like sales in its UK stores fell 2.7%.