Our new man in Brussels will need the patience of a saint
Captain Birdseye Barrow is on the bridge and ready to fire the first Brexit shots.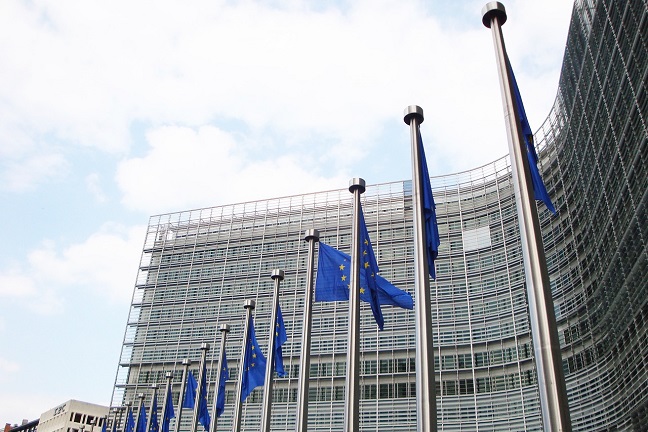 I once met our new man in Brussels, the Captain Birdseye lookalike Sir Tim Barrow. This was when he was Her Majesty's ambassador in Moscow and I came across him at a reception in his drawing room to celebrate Easyjet's first flight into the Russian capital. The EasyJet people said he'd been a great help during the lengthy and testy negotiations with Putin's authorities. (An indication of the precarious nature of international trade is shown by the fact that Easyjet halted its Russia service after less than three years of operation.)
Losing your main Brexit negotiator three months short of the opening bout is hardly ideal. But Barrow is the best opening bat we have to go in with David Davies for the time being. (Nigel Farage who modestly put himself forward for the position is far more suited to his newly announced gig as a small time, suburban shock-jockey on the London radio station LBC.) The former foreign office whizzkid and MT contributor Tom Fletcher is a fan of Barrow's and Tweeted: 'Great news. Tenacious, human, expert, connected, thick skinned enough not to worry about nutters, and will avoid poison in the chalice.'
Like many Remoaners I believe the negotiation is going to prove impossibly tough and could well lead to a dreaded 'unruly' exit, like falling/being pushed out of the passenger door on the autobahn. The first time the two sides meet across the table and reveal their hands, following the triggering of Article 50, is going to be quite something as the chasm is revealed in all its breadth and depth. Never mind the terms of the exit itself, the transition period agreement is likely to be a fraught discussion. For those who claim the Europeans will just roll over because they fear losing the business of the big-importing Brits, I would point to the over-used but nevertheless quite valid question: how many divorces do you know where one member of the marriage still expects to sleep with the ex-spouse?