The new scarcity
Robert Ayres has spent much of his career analysing the more profound and the longer-term effects of the availability of natural resources on economic growth. In this article he proposes that many fundamental tenets of the 'neo-classical' growth model are inadequate for the challenges the world now faces in balancing resource availability against vital economic and environmental concerns.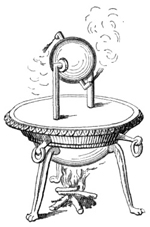 In Ayres's view, the neo-classical model as articulated by the highly influential economist Robert Solow "might be credited more with naming a phenomenon than with explaining it". He maintains that most neo-classicist models' inadequacies lie mainly in their tendency to "decouple" growth from resource consumption intellectually, primarily through viewing technical progress (i.e. growth) as largely unaffected by larger issues of natural resources expenditures.
Instead, Ayres asserts that resources consumption and economic performance are near-inextricably linked. Moreover, this form of coupling is no less than essential to any sophisticated understanding of economic growth. He regards any developed economy as in essence a processor and converter of material resources. In the first instance, this change appears in the form of an "intermediate good," which Ayres labels "useful work".
Ayres, emeritus professor of economics and political science and technology management, illustrates his concept of useful work - essentially the conversion of non-fuel raw materials into finished materials, then material products and ultimately non-material services - by broadly considering technical progress since the invention of the steam engine: a process that can be seen as the substitution of useful work done by machines
In this volume, a group of distinguished international scholars provides new and comprehensive analysis of the most fundamental issues involved in the economically developed world's ever-deepening dependence on natural resources. However, in contrast with the constant preoccupations throughout the modern, industrialised era with the adequacy of fuel, mineral and agricultural resources and the efficiency by which they are allocated, the greater concern today revolves around the Earth's limited capacity to handle the environmental consequences of resource extraction and use.
As Ayres and his fellow authors discuss, opinion among scholars is today strongly divided on the ability of technological innovation to ameliorate this "new scarcity". However, even the more optimistic authors represented in this work seem to agree that the problems will not be successfully overcome without significant advances in the legal, financial and other social institutions that protect the environment and support technical innovation. Scarcity and Growth Revisited incorporates expert perspectives from the physical and life sciences, as well as economics.
Ayres's chapter includes a discussion regarding the true impact of technological change, which he sees as inherently "intermittent, and for the most part, narrowly specialised. "However, he illustrates the nature by which "spillover" effects from "radical general purpose technological innovations" have proven the most potent drivers of economic growth since the Industrial Revolution, while also offering examples of energy conversion possibilities that have been created on a global scale by the success of certain technologies.
Nonetheless, the historical engine of growth - predicated for centuries on ever-growing demand for finite resources - is increasingly unsustainable for environmental reasons affecting the whole of humanity. Ayres acknowledges that a single pressing issue alone, the Earth's ability to absorb and mitigate the most harmful by-products of energy exploitation, is currently extremely hard to address without seriously threatening the forces that are currently the primary engines of economic growth.
Scarcity and Growth Revisited: Natural Resources and the Environment in the New Millennium
Robert Ayres, M.A. Toman, R.D. Simpson
INSEAD 2006