New Twitter share price as IPO egg prepares to hatch
The social network has increased its price per share by 25% in anticipation of Thursday's float.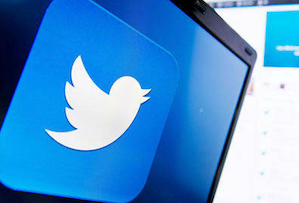 While the UK government's reaction to oversubscription on shares for Royal Mail was to change, well, nothing – Twitter has shown over in New York, things are done differently - by upping its share price by 25%. Shares in Twitter will now be priced between $23 and $25 each when it floats on Thursday, a rise from the original price of $17 to $20.

The new pricing strategy brings the value of the company's offering to $1.75bn and puts a $13.6bn (£8.5bn) price tag on the social network – not too bad for a company which isn't even profitable. Its latest results showed Twitter made a $69m loss in the first six months of 2013, on revenues of $254m.

But this has done little to put investors off – demand has been so huge, the company is ending the offer a day early and analysts expect the share price to rise as soon as it hits the markets.

The latest filing from the microblogging site has revealed more than the price hike though – it has also become apparent Twitter is facing allegations from IBM it infringed up to three of its patents.

'There can be no assurance that we will be successful in defending against these allegations or reaching a business resolution that is satisfactory to us,' said Twitter.

'From time to time we may introduce new products and services, including in areas where we currently do not have an offering, which could increase our exposure to patent and other intellectual property claims'.

Another day, another patent row between tech giants – investors are unlikely to be spooked by that either.

Twitter is being cautious not to repeat the mistakes of its social media peer Facebook. It has already shunned NASDAQ, the stock exchange which usually plays home to tech companies, for NYSE. Now it seems, despite the soaring demand, Twitter isn't going to increase the number of shares it will issue and looks to be sticking with the 70 million already decided on. When it floated in March 2012, Facebook increased the number of shares it offered to take advantage of the rising demand and analysts have suggested this oversupplied the market.

Twitter's IPO is the most hotly anticipated tech entrance since Mark Zuckerberg's social powerhouse listed last year – having Facebook play guinea pig must be pretty damn useful.