New Year's Resolutions: Failure is not an option
Each year, some 75% of us fail in our New Year's resolution after just nine days. Kevin Chapman, partner at business coaching consultancy Tinder-Box, has these tips for stiffening your resolve.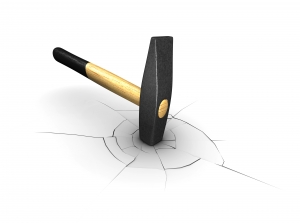 It is New Year's resolution time again and don't you get that déjà vu feeling? The idea of changing something in your life, such as giving up smoking or drinking, getting fit or changing jobs and starting it on the 1st of January is pretty enticing. However, let's face it, whatever your resolution, when it comes to sticking to it, the odds are against you.
Here are my recommended six steps to improve your chances in 2013:

1. Be clear
Make sure you are clear about what your goal is. 'Being a better person' is not specific enough – you need to know what are the critical behaviours that will lead to your goal.

2. Be positive