News Corp snaps up video ad company Unruly for up to £114m
News UK chief executive Rebekah Brooks is already making her mark on her return to Rupert Murdoch's empire.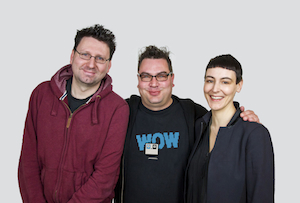 Just 10 days after Rebekah Brooks returned to News Corp, Rupert Murdoch has made it clear he's still got an appetite for UK expansion after the phone-hacking scandal, with the purchase of video advertising company and London tech darling Unruly.
News Corp, the newspaper and publishing arm of Murdoch's empire, will pay £58m up-front, and up to £56m based on performance, for the Shoreditch-based start-up. That could mean Unruly co-founders Sarah Wood, Scott Button and Matt Cooke, who will keep running the business and report to News UK boss Brooks, net £68m between them from their almost 60% stake.
Unruly was founded in 2006 to track and rank videos being shared on social media. It then turned to predicting which videos are likely to go viral and enabling companies to target videos at specific groups online, and now has 200 staff in 15 offices around the world.