Where next for the CSR revolution?
More and more big firms are investing in corporate social responsibility rather than just paying lip service to it. Is a real cultural change now underway?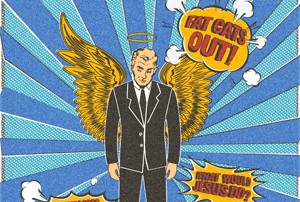 In the Pregnant Man pub, in the car park of Saatchi & Saatchi, 20 years ago this month, Steve Hilton and I agreed to set up a company called Good Business.
That conversation changed my life.
At Saatchi, we'd been doing work for governments that were endlessly trying to get people to change their behaviour and attitudes to particular societal issues (smoking, racism, voting ...) without much success. After all, who listens to the health minister?