What next for M&S?
Clothing and online sales have fallen again, but there are signs the tanker might finally be starting to turn.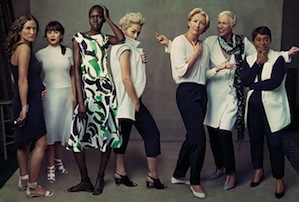 Marks and Spencer may have reported a stiletto-stumbling 13th consecutive decline in clothing sales, but shares were up more than 8% to more than 437p in early-morning trading. Clearly, investors saw something unexpected they rather liked in the retailer's first half results.

It wasn't revenues, which ticked up just 0.5% to £4.9bn in the 26 weeks to September 27th. Nor was it all down to the bottom line - underlying pre-tax profits were up 2.3% to £268m on an underlying basis, beating analyst predictions of £253m - but not by a mile. What, then, could it be?
Online sales
It's the burgeoning cash cow every retailer wants to milk, but the M&S heifer has actually dried up of late. M&S.com sales fell 4.6% in the second quarter - actually a big improvement from the 8.1% plunge the previous quarter, when customers defiantly turned their nose up at a new website, but not exactly something to get shareholders singing.
International expansion
The sun may have long set on the empire, but Brand Britain is still a big seller overseas and M&S opened 23 new stores in the period, taking their total to 470 across 56 countries. Sales did rise 1.2% to £534m on a constant currency basis, but fell a rather more swingeing 3.4% when the strong pound (that old chestnut...) was taken into account.