Next is praying for rain after warm weather hit sales
Next warned today it could have to revise its profit forecasts after sales were hit by unseasonably sultry weather.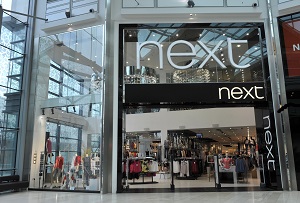 While most of the nation has been basking in the uncharacteristically mild weather we've been having in recent weeks, clothes retailers have been biting their fingernails with worry. Consumers yet to feel the chill have delayed investing in knitwear, thermals and coats, putting sales targets in jeopardy.

Next, regarded as one of the high street's most reliable performers, today told investors that this unseasonably warm weather has hit sales in September, resulting in sales growth being 4% less than expected in their third quarter so far.

'Cooler weather in August resulted in several very strong weeks. However, warmer weather in the more important month of September has had the reverse effect,' it said in a statement.

Next said it still expects to reach its annual profit forecast of £775m-£810m as fortunes reverse when the weather turns, but warned that it could have to cut expectations if the warm weather continues throughout October.

The news follows a similar announcement earlier this month from department store chain John Lewis, which saw weekly sales fall 3.5% year-on-year, and the phenomenon is expected to hit other retailers' figures soon.
Next's share price dipped by 4.2% this morning, whilst competitor M&S saw a 2.2% drop after figures from Kantar Worldpanel suggested its share of the clothing market fell by 0.6 percentage points in the six weeks to August 31st.