What next? Telecity share price slides as CEO Michael Tobin quits
The outspoken chief executive's resignation took investors by surprise, but what's in store for the man who made his staff swim with sharks?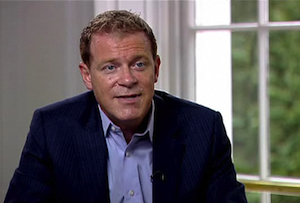 The departure of a visionary leader is always going to be tricky to handle. Sainsbury's went for the drawn-out version when long-time chief exec Justin King stepped down earlier this year. Telecity, on the other hand, have opted for the short, sharp shock.

'Having led the Company for over a decade… the Board and I agree that with the business in excellent health now is the time for me to move on to explore other important opportunities and to make way for a new CEO to take the Company to the next stage of its development,' Michael Tobin said in a stock market statement.

Shares in the FTSE 250 data centre operator promptly slid as much as 7% when the markets opened, and were down almost 6% to 716p in mid-morning trading. Not exactly surprising given its market capitalisation has grown 360% to £1.6bn since listing in 2007, as EBITDA soared 690%.

Tobin is getting a golden goodbye of just over £750,000, a 'compensation payment' of £70,000, £45,000 towards 'outplacement counselling' and £10,000 for legal fees. No successor has been lined up and John Hughes will take over 'executive responsibilities' when Tobin leaves on October 31st.

The tech exec known for his maverick management style, telling MT Live in June that during a merger he made the combined leadership team swim with sharks and has also got his execs kidnapped by a former KGB agent, testing out the Lillehammer bobsled run and shivering in an ice hotel.

MT, though, will be watching to see what those so-called 'important opportunities' entail. Wrestling alligators? Jumping out of aeroplanes? It would be a sad day for unusual leadership if Tobin remakes himself as Mr Normal.