What next for Tesco's pricey subsidiaries?
The supermarket has parted ways with Michael Holmes, who was responsible for Giraffe, Harris + Hoole and Euphorium Bakery.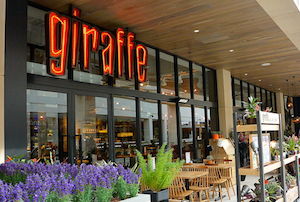 Yet another director has been toppled in Tesco's bid to turn itself around. Michael Holmes was in charge of the division containing the supermarket's Giraffe restaurant chain, Harris + Hoole coffee shops and Euphorium Bakery.
His departure further reinforces the idea that Tesco is keen to draw a line under the era of its previous chief exec Philip Clarke. He spent a pretty hefty chunk of cash investing in these businesses on the insistence that it would help turn Tesco's stores into more of a 'destination' where people would happily while away their afternoons.
It wasn't a totally ludicrous idea – from trendy Boxpark in London's Shoreditch to flagship megashops on Oxford Street, making shopping more fun and immersive is the way a lot of retailers are going. But given the rising fortunes of Aldi and Lidl, it seems Tesco chief exec Dave Lewis has deduced that his average customer is more interested in the price of milk than a hand-crafted artisan Campaillou loaf or a frothy coffee.