Nine in 10 London entrepreneurs think the economy's kaput
London's small firms are decidedly unimpressed with Osborne's efforts to turn around the economy with just one in 10 claiming to have seen an improvement in the last six months.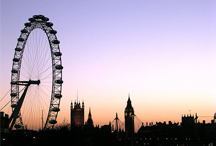 According to the latest London Business Monitor, a quarterly snapshot of the opinions of almost 250 SMEs, just 10% of the capital's small firms believe that the economic lever-pulling of Chancellor George Osborne and the Bank of England has helped the UK economy.
Shocking! Or perhaps not, given that the UK economy is still perilously close to the entering the dreaded triple dip, exports are down, growth in the services sector is sluggish at best, and the unseasonably cold weather of the last two months has hampered businesses across the country.
More than two-thirds of the firms surveyed are feeling gloomy about the UK's prospects for recovery, with six in 10 predicting yet more pain on the export front. And a quarter of firms are struggling to access the credit they need for growth, despite Vince Cable's Funding for Lending scheme, so it's little wonder that two thirds are sceptical about the effectiveness of government's proposed Business Bank...