Nine astonishingly bad secret Santa gifts
'Tis the season to be jolly - unless you've just received a pack of sock savers, at which point trying to look festive is very difficult...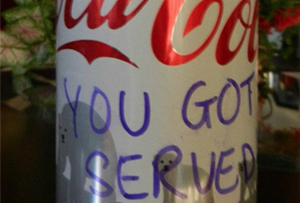 When Benjamin Franklin said his famous line about death and taxes, he should have added secret Santa: as night begets day, so you will be forced to look for a way to tread the line between humour and meaningfulness for under a fiver, all so Barry from accounting doesn't feel put out. Think your gifts have been bad, though? Check out these disasters…
1. These sock savers
We can't work out whether this person was the giver or the receiver of sock savers – but the real mystery remains how hanging socks in pairs prevents them from being eaten by the wash monster...


We a little behind xmas spirit due to bad weather didn't get to do secret Santa until today worst Presi ever (cont) http://tl.gd/88gh7o