Nine weird and wonderful answers to 'why should we hire you?'
Admittedly, it's not an easy question - but then, job interviews were never supposed to be straightforward...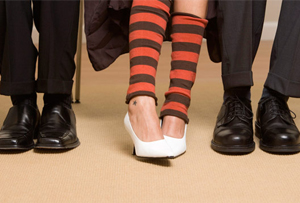 It's one of the most dreaded questions during a job interview: 'why should we hire you?' This is your chance to wow the interviewer with your most impressive strengths, and persuade them to choose you over the other applicants.

How do you answer? Experts would say you should convey you're the answer to the employer's problems: the best answers include your previous experience; different skills you have; accomplishments, awards and accolades you have received and any previous training.

Some people clearly haven't realised what the interviewer wants though. Maybe they were nervous, thought the employer would appreciate their honesty, or perhaps they just have no boundaries. MT has dug around and found some of the worst answers. Be prepared to cringe...