Nixon checks out at moneysupermarket.com
Moneysupermarket.com founder Simon Nixon is stepping back from his CEO role at the comparison site..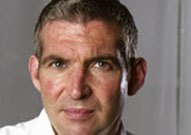 The entrepreneur, who will become executive deputy chairman from February, plans to free up time for other start-up opportunities. He's done pretty well out of his first big venture. Nixon owns nearly 54% of the company, which offers comparisons on money, insurance, utilities, travel, broadband, shopping, mobiles and motor. He floated it last year for £840m.
Nixon is a regular fixture at the top end of MT's annual Top 100 Entrepreneurs list, in which he was runner-up last year. He launched moneysupermarket.com in 1999, having dropped out of university and begun developing tools for mortgage brokers to match products to customers' needs. Revenue was £104.5m in 2006, and Nixon managed to raise that by 59.9% to £162.9m in 2007.
His decision to step back is, he says, a product of these entrepreneurial instincts, which often kick in when founders build a business to a certain size. 'You know in your gut when it's time to step aside and let the people you've brought in take over and move the business forward,' he said. 'It's a completely different business to what it has been.'