No apologies and 'no regrets' over Royal Mail, says Vince Cable
The business secretary again rejects claims the government sold Royal Mail too cheaply despite shares rising 90%.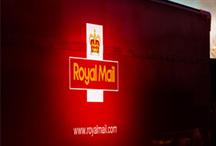 Vince Cable told MPs there will be 'absolutely no apology' over the privatisation of Royal Mail depsite claims that the government significantly undervalued the company, costing taxpayers £750m.
Since the Royal Mail went public in October with an initial price of 330p, its shares have soared to highs of 90%, and currently stand at around 526p (up 59%).
Questioned by the House of Commons Business Committee over whether the government could have achieved better value for money in the sale, the business secretary said the initial 330p price was the best on offer and the surge on the first day of trading was 'froth and speculation.'