There are no British companies in the Top 100 Global Innovators
But our cousins across the Channel accounted for 10% of the list. Bah!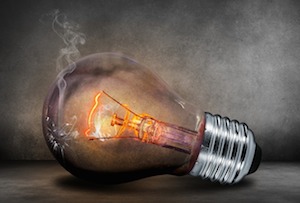 Patriotic types will be aghast to hear not a single British company made it onto a list of the 100 most innovative companies in the world, trailing far behind our continental rival France, where 10 made the cut.
But while France and its lagging economy beat the manufacturing might of Germany, which accounted for 4%, the list was comprehensively dominated by Japanese and American firms (40% and 35% respectively).
The lists takes into account the volume of patents filed and their success, globalisation and, perhaps more nebulously, impact. But by those metrics, even British patent powerhouses Dyson and ARM didn't measure up.