No Carpetright divi rolled out to shareholders
Thanks to flat UK sales and falling group sales, Carpetright has decided that, for the third consecutive year, it will pay no dividend to its investors.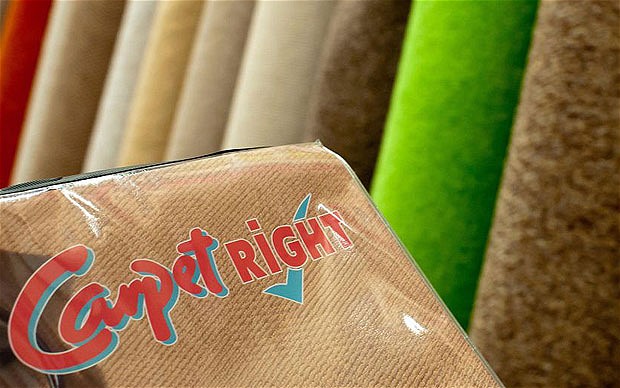 If you've got shares in Carpetright, today is bittersweet. You won't be getting a dividend (for the third year running), but underlying pre-tax profits are up 143% from £4m to £9.7m in the year to April. The company actually posted a £5.1m loss, but this is because of one-off charges to do with property (leasing and so on), although a loss is a loss, eh guys? Still, the underlying profit rise is a few notches above what the analysts were expecting, and suggests the company's fortunes are improving.
So why no divi? Well, it has been under careful consideration: early on Tuesday morning, a statement from the company said that the payout for 2013 was still to be confirmed. Ultimately, though, total group sales fell 2.9% to £457.6m for the full year, while the UK business flat lined, and the rest of its Europe business took a bit of a tumble. The UK was slightly ahead of other regions because of an uplift in the housing market. This is – quite logically – a useful metric for the flooring industry.
But the firm has plans afoot to make sure any significant uplift in the economy can be capitalised upon. Of its 620 outlets, about 180 have been refurbed, and those ones have seen average sales rise 10%. The company refers, as everyone boringly does, to 'the challenging consumer environment continuing to impact the disposable incomes of customers' – blah, blah, blah – but chief exec Darren Shaplan says 2013-14 will be 'all about self-help'. Whatever that means.