Nokia Siemens to axe a quarter of staff
The telecoms equipment maker is cutting 17,000 jobs worldwide in a desperate bid to bring its finances back into the black.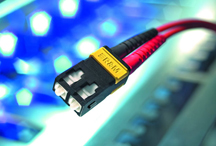 The redundancies are part of a whole new restructuring strategy that will save the struggling firm some €1bn by 2013. Nokia Siemens Networks is planning to offload all its loss-making activities: everything from NSN's small fixed line business to its network equipment building arm has got to go. European telcos just aren't spending on new infrastructure; no one's got cash to flash any more.

Nokia Siemens CEO Rajeev Suri has learned the hard way that an 'all things to all men' strategy does not wash. From next year, the firm will focus solely on mobile network infrastructure and services. Mobile broadband is the shining star in the firm's recovery plan. It's a high-growth sector valued at €70bn in 2011 and backed by huge retail players like eBay, which released its mobile manifesto only last week demanding further investment in 4G.
NSN makes the routers, switches and access points which will be needed to deliver said 4G. Happy days. The firm needs some good news - it's had a crummy year. Parent companies Nokia and Siemens were forced to inject €1bn into the joint venture in the summer (NSN is a standalone operation founded in 2007, not to be confused with either of its progenitors). Their attempts to offload the business to a private equity buyer were disastrous – NSN's business plan was too muddied for these profit-chasers to scry into.
Unfortunately for Nokia and Siemens, they are likely to have to dig deep again next year and plumb another lump sum into the business to help it through its upcoming restructuring period. The job losses are just the tip of the iceberg in this massive overhaul of operations and resources.