Northern Powerhouse won't be fully charged until 2020
The north's cities are yet to feel the effects of George Osborne's much-hyped pet project.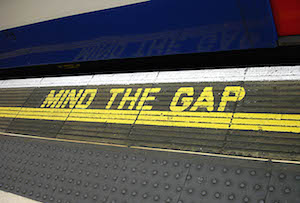 George Osborne has become a bit of a showman during his tenure as chancellor – he turned the previously unremarkable Autumn Statement into a political event with a flourish and he's also become quite fond of big declarations. Case in point his speech heralding the start of a 'devolution revolution' regarding business rates at the Conservative Party conference in October.
But even Osborne's starry claims can't detract from the current inertia of the Northern Powerhouse – a key pet project of his – according to a new report from EY. The Chancellor promised the initiative would see the north's population of 15 million turned into a comparable force to that of London and the south east. When unveiling the plan he proclaimed it would be 'a collection of northern cities sufficiently close to each other that combined they can take on the world'.
EY's report shows that the vision may need a little while longer before it comes to fruition. As it stands London and the south east will drive UK growth over the next three years, with the capital predicted to expand 3% per year between 2015 and 2018 in gross value added terms (measuring economic activity in terms of goods produced and services delivered). The UK average stands at 2.3%.