We are not Charlie Hebdo
EDITOR'S BLOG: You do not counter this horror by setting fire to kebab shops but by carrying on writing, publishing and lampooning.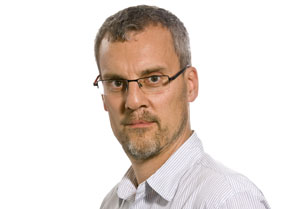 This is not intended to sound like special pleading for sympathy, but what happened in Paris yesterday has a specific resonance for us. We have editorial meetings where we decide what to cover. We express opinions for publication. We do cartoons. It's highly unlikely, one would like to think, that anything we write is going to end up causing multiple murders. When we say things that annoy or upset people the worst that can happen is a spell with expensive libel lawyers.
MT tends to steer clear of politics where we can, except where it impinges directly on business, which it often does. But religion is a no no. We adopt that rather upper class English attitude of old that it's somehow unseemly to discuss religion at the dinner table with guests. I have no idea whether my colleagues believe in God. I, for what it's worth, do not but will not expend any effort trying to persuade you one way or the other. However, religion cannot be out of bounds for consideration when its direct manifestation leads to what happened at Charlie Hebdo yesterday.
One of the origins of our success here in Britain - as opposed to Yemen or Saudi Arabia or, for that matter, 2015 Russia - is democracy combined with its vital lifeblood, freedom of expression. The 'Je Suis Charlie Hebdo' campaign that immediately began is a laudable response to an intolerable event. Like the 'I Am Spartacus' scene it has power. It's an important show of solidarity, a refusal to be cowed by vicious bigotry. Except that we aren't Charlie Hebdo here in the UK. We need a US outfit like this one to put the covers online.