Not very slick: Temporary ban for BP on US contracts
Oil giant BP is facing a temporary ban from new contracts with the US government following its record fine earlier this month.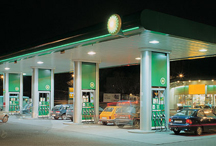 BP really is going through the mill. Just a couple of weeks after it was handed a record fine over the Gulf of Mexico oil spill back in 2010, today the Environmental Protection Agency (EPA) has said suspended it from new contracts with the government. Unfortunately for BP, the US is still one of its principal geographic areas, and this move from the EPA will effectively sideline the firm from both the supply and exploration markets in US oil.
Just a couple of weeks ago, the company admitted criminal liability for the Gulf of Mexico disaster, which spilled millions of gallons of crude oil into the ocean. It agreed to pay a $4.5bn fine in criminal and regulatory charges, on top of the tens of billions it has already paid into a compensation and clean-up fund. Nonetheless, in a statement, the EPA said: 'EPA is taking this action due to BP's lack of business integrity as demonstrated by [its] conduct with regard to the Deepwater Horizon blowout, explosion, oil spill, and response, as reflected by the filing of a criminal information'.
It goes without saying that all US corporations are well known for behaving with exemplary business integrity at all times, of course.