'Not working weekends was a big step forward' - Paul Lees, Powwownow
The conference call king is standing down after building Powwownow into a £13m-a-year business.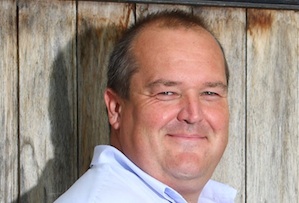 For a long time branding was regarded as the sole domain of consumer-facing companies. For B2B companies it often seemed like a pointless exercise – a professional purchaser is always going to be more focused on price point and prior performance than how the brand makes them feel.

Paul Lees, co-founder and CEO of Powwownow, thought differently. He noted the increasing number of employees using their own devices and picking their own software and online services - rather than being forced to settle for what their employer provides. This presented an opportunity to market his low-cost conference call startup directly to the end user.

'Rather than addressing the purchaser we can address the consumer,' he says.

This probably explains the choice of name, rather than a dreary and functional (albeit Google-friendly) moniker like Low Cost Conference Calls UK Ltd., which a lot of B2B companies would go for. Powwownow has also run a series of humorous adverts and embraced social media in a manner more characteristic of food, entertainment or retail companies targeting 'consumers' in the more traditional sense.
The company was founded by Lees and Andy Pearce back in 2004. After a career in IT project management and other tech-oriented jobs at BT, Lees was running his first company Viewscast, which allowed customers to rate call centres, when he realised just how expensive conference calling could be. Hence the idea for Powwownow was born.

Operating on lower margins and consequently offering much lower charges than its biggest competitors, the company has since grown to become Britain's largest provider of conference calls, facilitating as many as one in every 15.

Lees admits that in the early days the work of growing the business was seriously hectic, but as the business grew and roles became more specialised he was able to get a greater sense of perspective.

'Not working weekends, that was a big step forward,' he says.

Turnover last year was £13.1m. This doesn't sound like a vast amount, but with annual profits of around £5m the company has certainly been a commercial success. That also explains its acquisition last December by conference tech company PGi for approximately £34m.

'We got to the point where we wanted to go in different directions,' Lees says. 'Plus life had moved on and it was time to take the proceeds of this work. We took a very deliberate and very considered decision to exit.'

Having finished working his earn-out period, Lees stood down as CEO this week, although he will remain on board in a consulting role. He says he's proud of how integration between Powwownow and its new parent has progressed. PGi's decision to replace him with Jason Downes, currently sales director, rather than bringing in one of its own people, is testament to the fact that it bought into Powwow's ethos as well as its assets.