How to not worry
The How To Issue: Some people are born gnawing their nails, others float through life without a care. While a modicum of worry can be motivating, overworrying leads to sleepless nights and stressful days. Here's how to tame your inner worry monkey.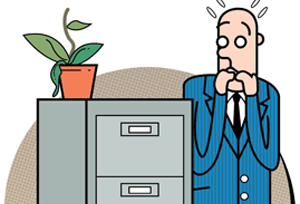 First, recognise that worry is related to the conversation you have in your mind, and usually concerns the future. This means you have the power to change that conversation or stop it altogether.
And if you are a born worrier, stop describing yourself as one. 'We live up to the labels we give ourselves,' explains Paul McGee, author of How Not to Worry (Capstone). Second, it's important to differentiate between worry that is helpful and worry that is not.
Worth-it versus worthless worry