November flat - will Christmas save the high street?
The British high street didn't experience any pre-Christmas jump in November, according to the latest data from the Office for National Statistics.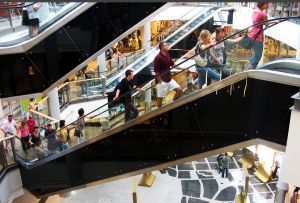 Retail sales did not manage to rebound from the drop in October, dashing hopes of a resurgent high street in the run up to the Christmas period, according to the latest data from the ONS. It said that national sales volumes were flat compared with the previous month, even though they had been expected to return to growth after October's 0.8% fall.
However, these figures are just month-on-month, and the figures make for more comfortable reading when compared with November last year. By that measure, volumes (excluding fuel) actually rose 2%, and spending rose 2.7%. There was a jump in sales for household goods stores which were up 3.8%, and that includes consumer electronics products, too.
Furthermore, internet sales enjoyed a rise: average weekly online spending rose a massive 8% to £711m, up from £658m the in November last year. Some analysts are suggesting that the jump in consumer electronics spending could have been precipitated by the collapse of Comet earlier this month, which put millions of pounds worth of stock on a clearance sale to try and raise money for creditors.