'Now I'm learning to walk again' - Fourex's Jeff Paterson
HOW I BEAT THE ODDS: The co-founder of Fourex on building his currency exchange machines business while battling cancer.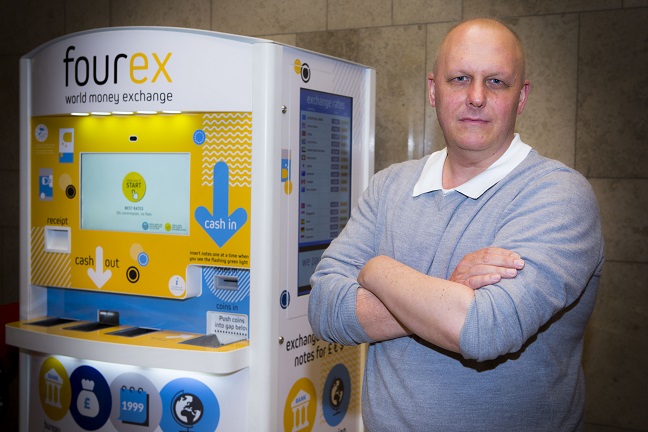 I was born and bred in Johannesburg. Around the age of 40, I split from my first wife and decided I needed a complete change. I went to Abu Dhabi to work for Etihad Airways, where my current business partner Oliver Du Toit was my boss. We got on like a house on fire.
The airline gave us free tickets so we travelled a lot. I had a drawer-load of currencies and I thought that if we could develop a machine to recognise all this money and change it, we'd be onto something huge. So we started Fourex, which provides self-service foreign exchange machines that accept more than 150 currencies. The customer comes to the machine, chooses the currency he'd like to be paid out in - pounds, euros or dollars. They put their coins and notes in and it pays out in cash.
The first step was to figure out if we could do the coin recognition, because there was nothing on the market that could do that for so many currencies. Then we had to collect around 50,000 coins and 5,000 notes to scan. People said to us, 'That's just a stupid idea. There's no money in that.' We probably pitched the concept to several hundred investors, but we got rejected every time.