Npower burned by £26m fine for 'chaotic' customer service
The penalty is the biggest to date from Ofgem, which criticised the energy firm for poor customer treatment.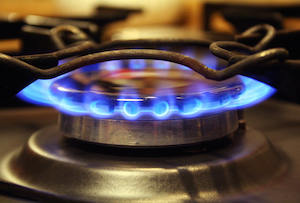 The energy industry doesn't have the most glowing reputation at the moment, despite efforts from Ofgem to crack down on bad behaviour. A quick look at the regulator's investigations shows not only does it still have a very busy job but ultimately, it's failed to stop the deluge of complaints coming from consumers.
To hear another energy company has been failing customers is unlikely to cause much surprise, but the scale of the penalty imposed just might. Npower is facing an eye-watering £26m fine after sending out inaccurate bills and failing to deal with complaints correctly. Ofgem said the record settlement was 'for failing to treat customers fairly' and the money would be split between some of the worst affected individuals and go to charity.
Between September 2013 and December 2014, the German-owned supplier issued more than 500,000 late bills after introducing a pesky new IT system. To throw extra confusion into the mix, some customers also received inaccurate bills with little or no detail on how these were calculated.