Npower fined £3.5m as government pays firms to keep the lights off
Troubling goings-on in the energy industry: the government wants to pay businesses to turn off the lights.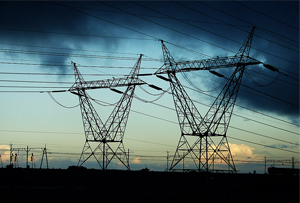 Slow clap to energy giant npower, which has been ordered by industry regulator Ofcom to pay £3.5m back to vulnerable customers after it was found to have mis-sold energy tariffs.

Essentially, says Ofgem, sales techniques used by doorstep and telesales staff meant customers couldn't make informed decisions over whether or not to switch suppliers because they weren't given enough information about their consumption. It also didn't necessarily compare its own tariffs with the tariffs the customers were on.

Npower has already been called out on this, back in September, when it promised to change the way it sold tariffs. But now it's been told to pay each of its customers who receive the Warm Homes Discount at least £25.

In other not-very-reassuring energy news, the government has taken a step toward paying companies to switch off their lights during winter evenings. We've heard a lot about threats of blackouts over the past few months, as various coal- and gas-fired power stations are mothballed. But although the government's investing £110bn in new energy infrastructure, it's apparently very concerned there will be power cuts next year.

Under plans announced yesterday, the National Grid could apparently ask businesses to reduce their energy consumption between 4pm and 8pm on weekdays during the winter. The amount they're paid will be decided by a tender the organisation will put out next year.

It's scary stuff. In June, Ofgem said that electricity margins would fall from more than 15% in the winter of 2011-12 to between 2% and 5% in 2015-16 – which, in the words of former Ofgem chief exec Alistair Buchanan, would be 'uncomfortably tight'.

The plan also includes a provision for mothballed power stations to compete to provide extra reserve power during peak demand. Which just goes to show how dismal the UK's energy planning has been. The EU might not like the idea of the French investing £16bn in a British nuclear power plant – but if someone doesn't do something soon, the worry won't be about blackouts – it'll be about whether the lights will come back on at all.