Npower sells 770,000 customers
Under the deal, Telecom Plus will buy two npower subsidiaries: Electricity Plus and Gas Plus, for £218m. You might say it's a plus-sized deal.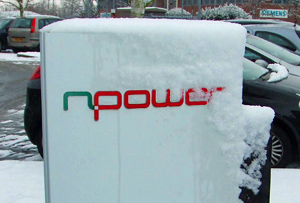 Strange goings-on at energy firm npower, which today announced it has agreed to sell two of its subsidiaries, Electricity Plus and Gas Plus, for £218m. The recipient? Telecom Plus. Curiously similar-sounding? This is no coincidence…

Between them, the two businesses account for 770,000 npower accounts – so even by UK energy providers' massive standards, this is a big deal. The price agreed means Telecom Plus (and its Utility Warehouse arm, which will operate the brands) gets the two for about 1475 pence per share, a 2.1% discount to last night's closing price. Npower will be paid £196.5m now, and £21.5m in three years' time.

Some analysts have their suspicions about just how beneficial the deal will end up being to customers. RWE npower chief exec Paul Massara made much of the fact that this will create 'more competition' among the UK's much-maligned energy providers – but we're not so sure.

'In one move we have helped to create the biggest independent competitor in Britain's household energy supply market,' he said. 'This is good for competition and good for consumer choice… Britain is well on the way to having a Big 7 rather than a Big 6.'

Under the new deal, npower has agreed to continue supplying wholesale energy to the 770,000 customers at an advantageous wholesale rate for the next 20 years. Two decades is a long time. We might all have decamped to the moon by then…

What's also interesting is that npower has been supplying Utility Warehouse since 2006 – hence the similarity in names. In return, Utility Warehouse has provided those customers with phone and broadband services.

Under new rules implemented recently by the government which are designed to simplify energy tariffs, energy firms are only allowed to offer four tariffs per fuel type. Under the deal, Utility Warehouse can offer four tariffs and npower can offer four tariffs – even though npower will be the one supplying all the energy. So the suspicion is that this is all really just a ploy to circumnavigate the government's rules.

Still - Charles Wigoder, Telecom Plus' executive chairman, reckons the deal is 'transformational' and would deliver 'a significant earnings enhancement'. So at least he's happy.