Npower's outsourcing plans to cost 1,460 jobs
The energy giant has revealed its plans to outsource customer services at the cost of over a thousand jobs.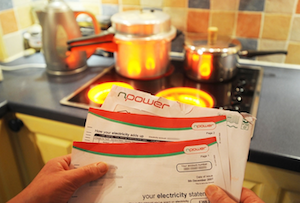 You might think it would be damn hard to make an energy company even more unpopular at the moment, but Npower has just shown the rest of the big six how it's done – it announced it will be slashing 1,460 jobs as it restructures its operations.

The company, owned by Germany's RWE, will be outsourcing a large chunk of its customer services and back-office functions to Capita and India-based Tata Consultancy Services.

The energy company, which employs 9,600 people in the UK, said around 540 of its staff will retain their jobs and transfer to Capita but 1,460 redundancies will have to take place over the next eight months.

Npower said the outsourcing will help it to deal with peak time calls – something it evidently needs following last weeks revelation by Consumer Futures that it is the most complained about energy company.

'This restructure is necessary if we are to deliver the levels of service our customers deserve,' said chief executive Paul Massara.

'I understand that these changes would be incredibly hard for some of our employees and we'll be doing everything we can to support them over the next few months.'

Other than the unpopular news the company will be hiking bills by an average of 10% (taking effect this Sunday folks) – Npower also hit the headlines last week when it revealed it was dropping some 770,000 customers to Utility Warehouse – raising £218m. This week it was splashed across the news pages because of its decision to scrap its plans for a wind farm in Devon.

The latest restructuring means call centres will remain in the UK, but back office work will be outsourced to India. RWE is struggling with its debts back home in Germany and with the UK becoming an increasingly hostile place for energy firms, commentators are speculating whether all of these moves could signal an exit from the UK for RWE. Could we be saying 'auf wiedersehen' to Npower?