Nurofen's headache over marketing controversy
The maker of the painkiller is being investigated by the UK's ad watchdog after court action in Australia.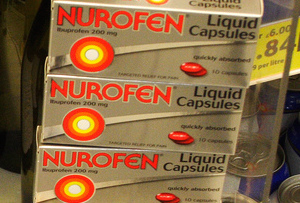 The board of RB (the company formerly known as Reckitt Benckiser) might want to stock up on some of their helpfully named Nurofen Tension Headache painkillers with the current trouble they're in.
But actually, they might as well opt for some Nurofen Back Pain, Period Pain or Migraine Pain tablets – since they're all apparently identical to the standard pills, despite being marketed for different ailments. They're also nearly twice as expensive as the standard product in Australia.
Which is why the drug giant has run into trouble Down Under, where a court has ordered the firm to stop selling several versions of the painkiller. It found RB had 'engaged in misleading conduct' by labelling the identical products as being targeted for different ailments.