NYSE flying high as Twitter chooses it over Nasdaq
The social network has revealed it will list on the New York Stock Exchange, snubbing its technology-focused rival Nasdaq.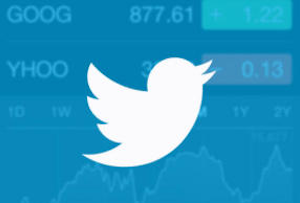 Twitter's latest IPO-flavoured disclosure has named NYSE as its future nest. In last night's instalment of Twitter's S-1 filing (the form handed to the US Securities and Exchange Commission before a float), the social network announced its choice of NYSE, confirming it will list under the ticker 'TWTR'.

There will be plenty of disappointed faces over at NYSE rival, Nasdaq – the stock exchange usually favoured by trendy, young tech companies. According to reports, Nasdaq has been pushing pretty hard to become Twitter's listing choice, with its executives, including chief executive Robert Greifeld, paying visits to Twitter's San Fran offices earlier this month (flowers and chocolates unconfirmed).

The move hasn't been a huge surprise to anyone, Nasdaq has been plagued with technical glitches of late, starting off with Facebook's disastrous debut in May 2012 – when the opening of its shares for trade was delayed. In August of this year, another technical snafu knocked out trading for three hours, followed by a smaller glitch in September. All in all, not good news for Nasdaq.

NYSE's thumb was well and truly stuck to its nose when it reacted to the news: 'This is a decisive win for the NYSE. We are grateful for Twitter's confidence in our platform and look forward to partnering with them.' Read as: 'Our platform doesn't break, na, na, na, na, na.'

Nasdaq said it wished Twitter well as it pursued its IPO.

Despite Nasdaq's past popularity with tech firms such as Zynga and Groupon, Twitter won't be the only social network on NYSE – LinkedIn is listed there, as are other tech firms Yelp, Pandora and Oracle (which actually switched from Nasdaq this year - another significant victory).

Twitter's float is expected to go ahead on 14 November, valuing the company at $12bn and raising $1bn for the firm.

The shares are expected to go down a storm when they are finally available – we know this thanks to a series of curious misinterpretations. The day after Twitter's initial flotation announcement, shares in retailer Tweeter Home Entertainment (ticker - TWTRQ), shot up in price by hundreds of percent when confused buyers scrambled for them. TW Telcom (TWTC) also experienced a spike around that time. Twitter might want to consider some sort of investor-aimed ad campaign to make sure they buy the right stock. A jingle to the tune of YMCA using 'T.W.T.R' might not go amiss.
That said, Twitter has just posted third-quarter losses of $133.8m (up from $70.7m last year) on revenues of $422.2m. So perhaps NASDAQ has dodged a bullet.

Meanwhile, across town, Yahoo has announced it will hold on to more than half its stake in tech giant Alibaba (think Amazon but for wholesale) when it goes public. Yahoo's 24% stake in Alibaba has historically given investors a strong reason to buy into Yahoo, whose recovery is on the way but by no means complete. Yahoo chief exec Marissa Mayer knows better than to ditch shares in a company whose net income has rocketed 145% to $717m in the third quarter, compared with last year.

Yahoo itself disappointed analysts with its fourth quarter forecasts of revenues of $1.2bn, falling short of the $1.25bn anticipated.

'We look forward to continued partnership with Jack [Ma, Alibaba founder] Joe and the entire Alibaba team,' said Jacqueline Reses, chief development officer of Yahoo.

We bet you do Jacqueline, we bet you do.